Corporate Movements has respect for the privacy of all users of her site. We handle personal information with care and confidentially.
Privacy is important. Firstly, we use your data to provide you a service, order, delivery, and invoice. For other means, we will explicitly ask your permission.
Corporate Movements will not sell your data to third parties. Data will only be provided to third parties, actively involved with carrying out your service/order.
Secondly, our employees and third parties engaged by us are obliged to respect the confidentiality of the data.
Thirdly, with your consent, we will use your data to keep you informed via our newsletter on developments of Corporate Movements and special offers. There is a hyperlink in all newsletters, where you can opt out at any moment.

When you respond to an offer, we ask you for your name and e-mail.
This data will be used to deliver the offer. And we will also measure response to our marketing actions.
Without your data (name and e-mail address) we will not be able to go through with delivering our services.

Customer data will be stored in an electronic file on a well-protected computer. Your data will be stored for 1 year and deleted after.
The browser you are using stores cookies on your computer. Cookies are little bits of information. Corporate Movements uses cookies to recognize you on your next visit. Cookies enable us to collect information on the use of our services and to improve. Our cookies give information on personal identification. However, you can set your browser to not receiving cookies while on the Corporate Movements website. Read more about cookies http://www.whatarecookies.com/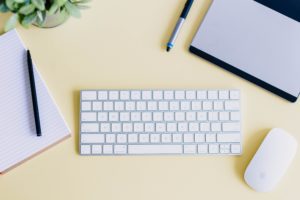 We inform you on your right to submit a complaint at the "Autoriteit Persoonsgegevens".
You also have the right to retract your consent at any moment. Youh ave the right to see into the data, rectify or ask for deletion of your data. Send an e-mail to info@corporatemovementsl.com to make a request.

Questions about the Privacy Policy of Corporate Movements can be answered by sending an e-mail to info@corporatemovements.com Also the contact form can be used on https://www.corporatemovements.com/contact/

Lastly, in the case of a change in our Privacy Policy, we refer you to this page for the most recent information.